The integration of our equipment or packages in existing plants or new greater projects, with relative requirements, has emerged the need of a specific answer.
Sinergia has decided to develop internally a dedicated department that is in charge of the engineering, manufacturing, assembling, testing, commissioning of: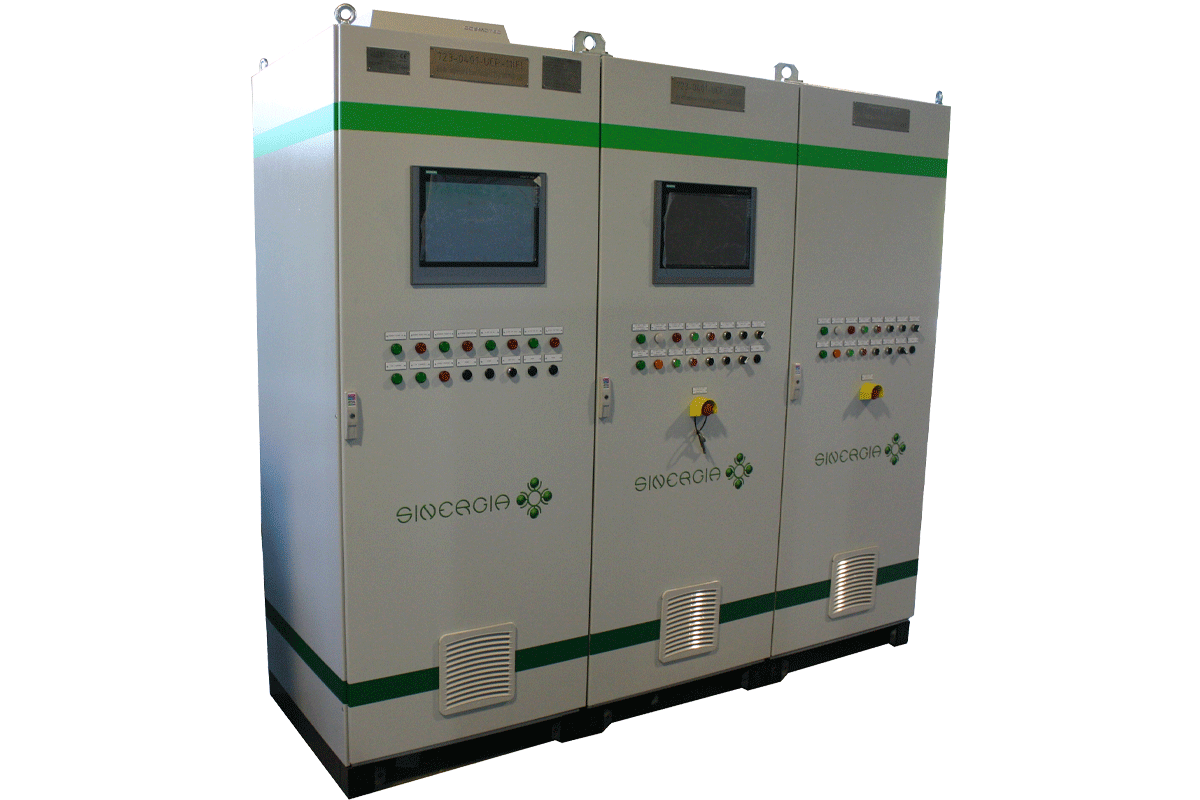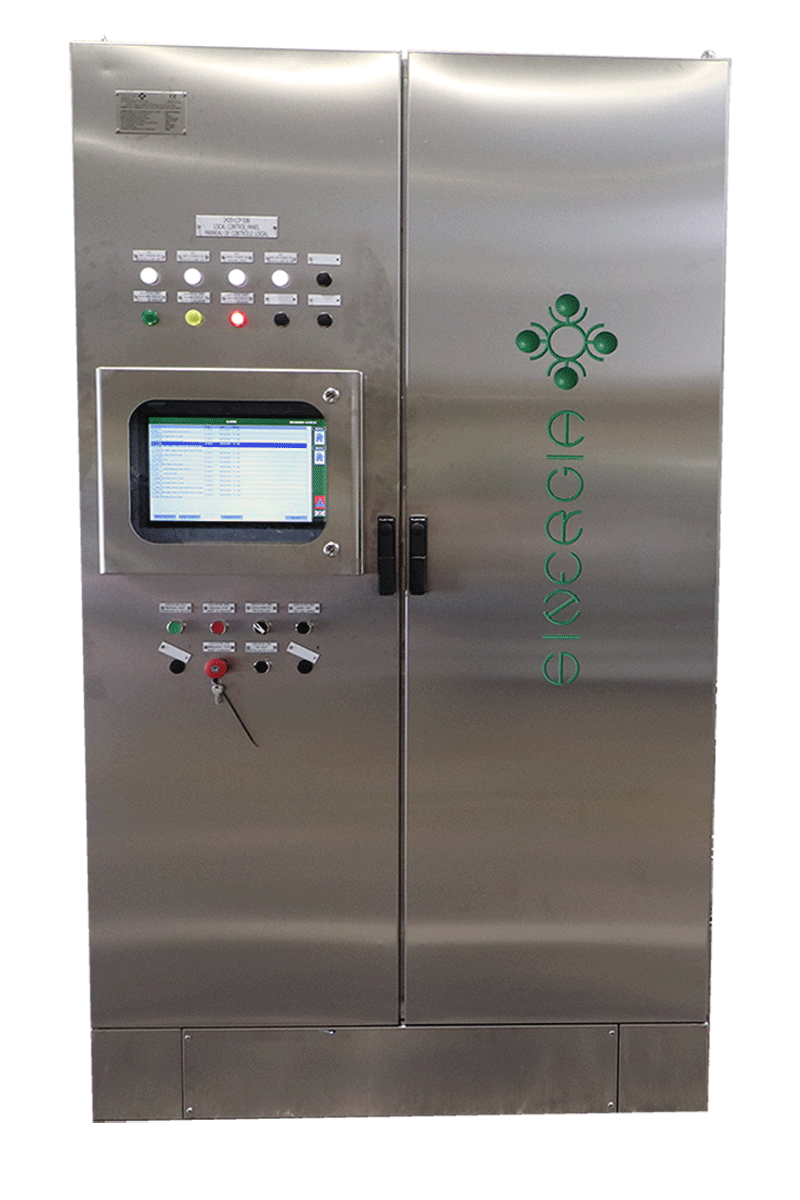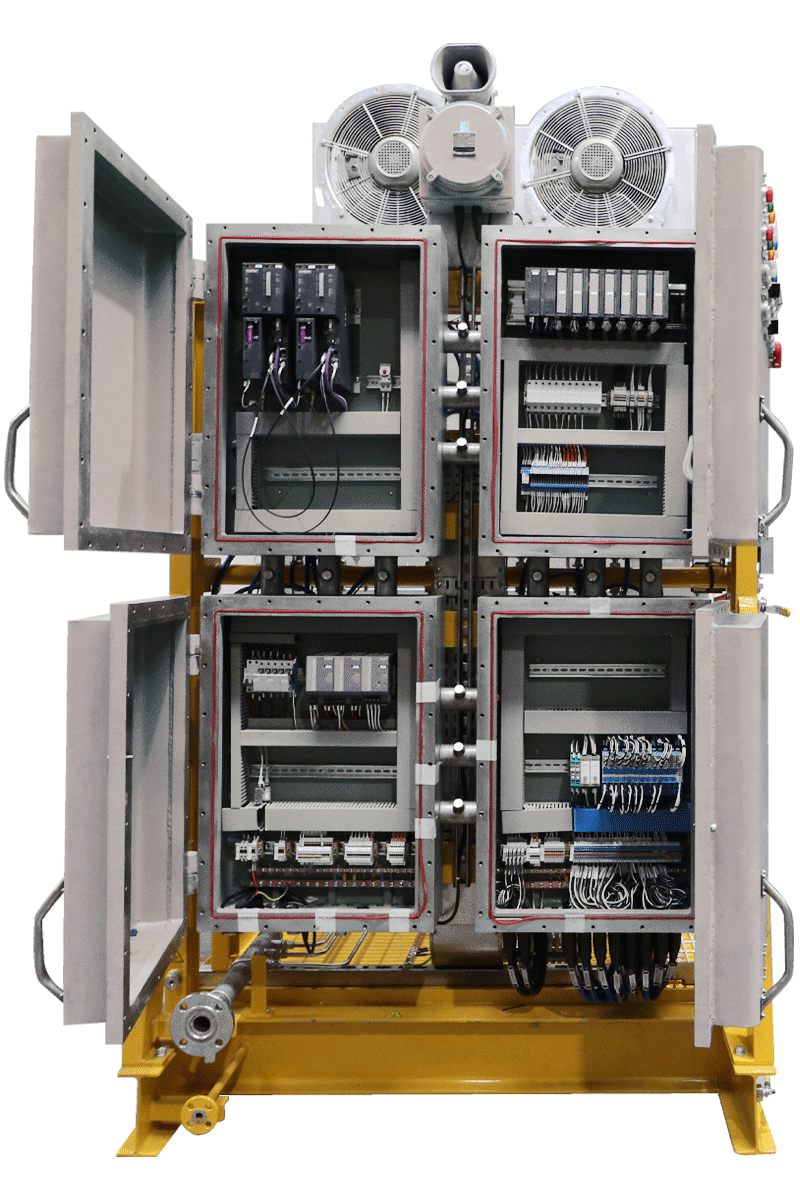 Electrical panels, junction boxes and push-button stations, having following features:
Carbon or stainless steel, aluminium, GRP.
Suitable for any ambient installation (-42°C/ +55°C) with variable heating or cooling solutions
Suitable for any area classification Zone, 1, 2; certification as per Atex or IecEx
Panel boxes Ex-d; Ex-e; Ex-ec; Ex-p; CE; Itri certified;
Unit control & Master control panels with the following features:
Siemens and Rockwell (Allen Bradley) PLCs in the single or redundant configuration of CPU and I/O.
PLC software and circuits with safety SIL loop
HMI and SCADA Siemens; Movicon Rockwell
Field bus: Profibus, ProfiNET, Modbus, Canbus, Hart, Fieldbus Foundation
Installation and testing of all electrical cabling and signal wiring
Files production accordingly with project document list:
P&ID, Load list, Control narrative, I/O list, Cause & effect diagram, Alarm & Trip list, Wiring diagram with GA and bill of materials, Loop diagrams.
Construction codes: 2006/42/CE; 2014/35/UE; IEC / CEI EN 60204-1 (2018); IEC / CEI EN 61439; IEC / CEI EN 60079-14; IEC 61508 and IEC61511