Nitrogen & Oxygen Generators
Together with compressed air, nitrogen is one of the most widespread utility in industrial productions. The inert property of this gas has led to its diffusion, especially in Oil&Gas and petrochemical industries, for safety reason when raw materials and products are potentially explosive and installation areas are classified as dangerous; in chemical, food, steel industries where oxidation could damage the production or alterate critical processes.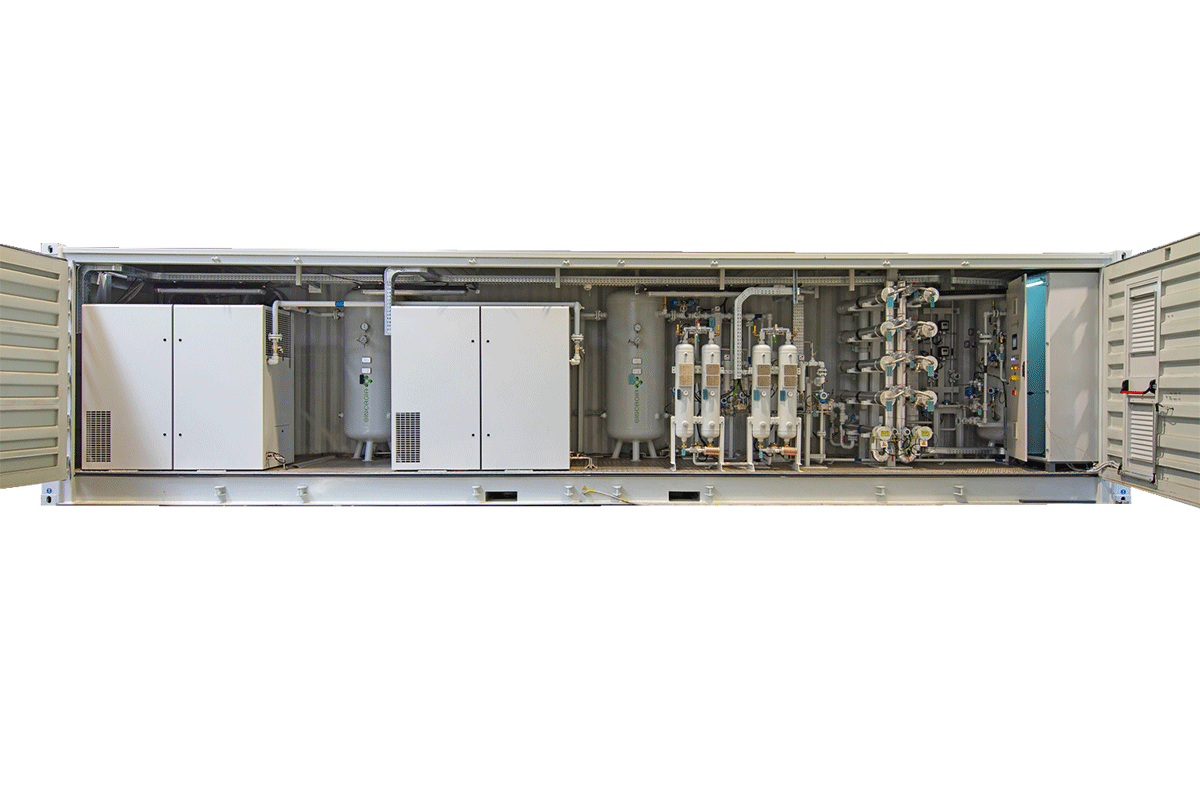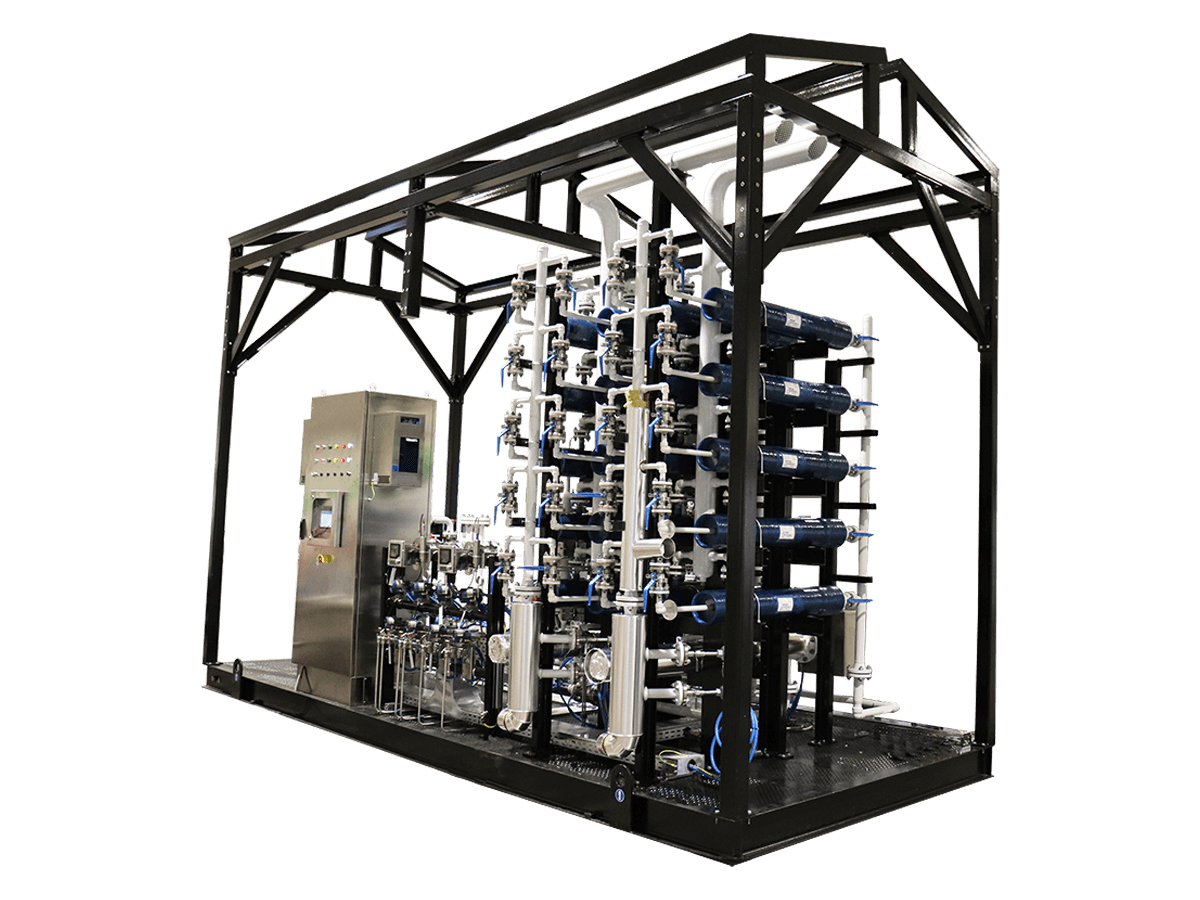 Membrane generator
The selective permeation property of membranes is used to separate/concentrate gaseous molecules. Sinergia can supply fully packaged membrane nitrogen generators by selecting the membrane, core of the process, among the international premium brand manufacturers. Sinergia uses advanced calculating software for the selection of the most effective membrane under the particular project conditions.
PSA generator
Sinergia has gained experience and skills in the pressure swing adsorption technology, manufacturing dryers since 2006. As a natural evolution of this know-how, Sinergia successfully started to engineer and manufacture PSA nitrogen & oxygen generators.
Sinergia selects and tests internally, on a pilot unit, the different molecular sieves, supplied by main international producers, in order to grant the optimal performance to the customer.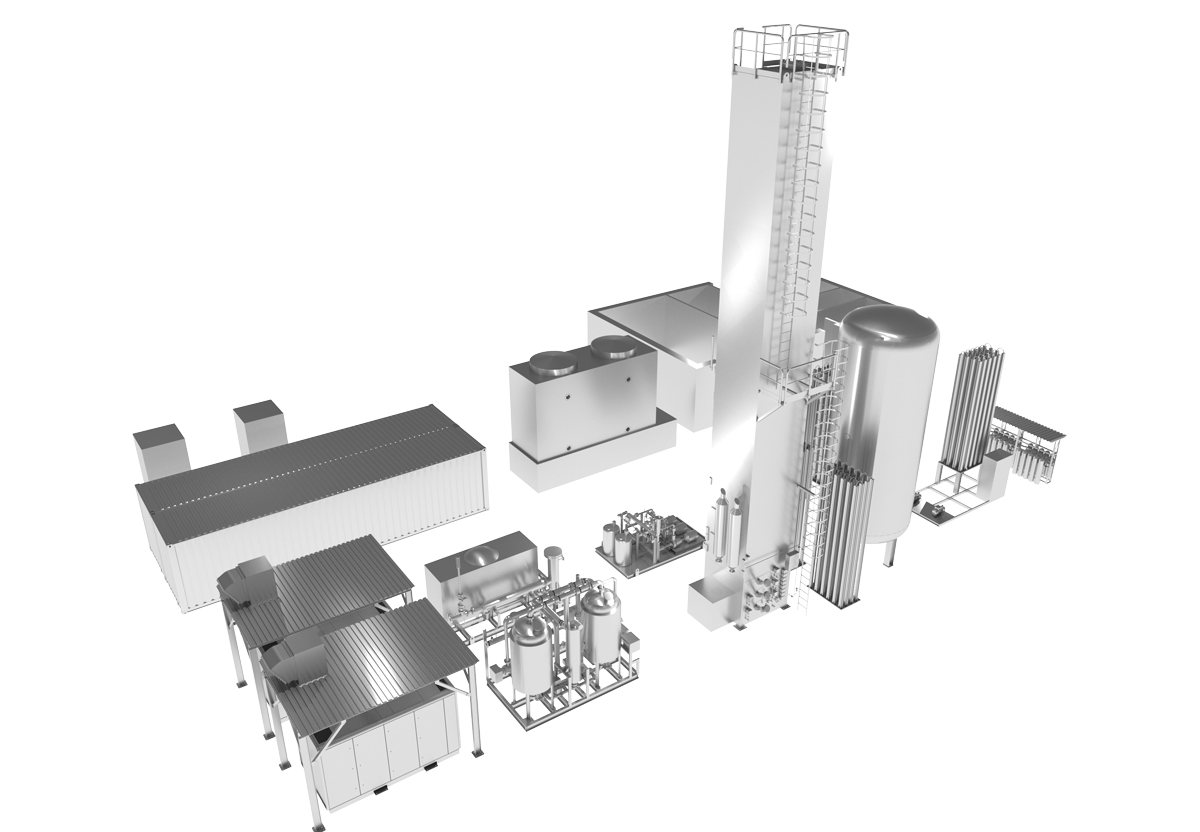 Cryogenic generator
Sinergia, thanks to a partnership with a cold-box engineering company, has integrated its supply range of technical gases generators with cryogenic systems. These are typically composed of air compression and air pre-treatment stages, which are part of Sinergia core business, combined with the "cold" portion of the system, partially outsourced and integrated in the overall project.
Sinergia takes care of detailed engineering of over-all project, including all the mechanical and control interconnections.
The cryogenic generator is able to deliver nitrogen and oxygen, both liquid and gaseous, at very high purity thanks to the fractionation of liquid air in the column of the cold-box. This system can be integrated with liquid storage, vaporizers, re-compression of gaseous production and bottling systems.